Autumn 1 – wellbeing
class topic- mindfulness
Our topic this term is Well-being with a focus on Mindfulness. Mindfulness is an awareness of ourselves whilst focusing on the moment. Well-being is about being happy and healthy. Within the topic, we will be encouraging the children to practise their yoga and their breathing to increase their well-being.
Within Literacy, we shall be looking at a text called Grandpa Chatterji by Jamila Gavin in which the main character practises yoga. We'll be using the text to work on our sentence construction and vocabulary choice.
We shall study physical and human aspects of India before comparing it with the UK and enjoy an India day with cooking and Bhangra dancing.
Indoor PE will be on a Monday afternoon. Y4s will have outdoor PE on a Thursday afternoon whilst Y3s are swimming (parent volunteers are needed for the walk).
In science, We have been learning about the human body.
Autumn 2 -communication
class topic – winter
Our topic this term is Communication with a focus on Winter. Will be performing poetry to develop our speaking skills.  In music, we are learning to play the hand bells to aid our performances. This will have a winter theme. We will also be learning about online communication and keeping ourselves safe in the online world.
Spring term – Diversity
class topic – Local study of Tissington and study of Spain
We have been studying our local area and visited Tissington by walking down the trail.
Our indoor PE session is now on Tuesdays. Year 3 will continue their swimming lesson on Thursdays.
In year 3 and4, we know how important it is to learn our times tables. We have been practising using Times tables Rockstars!
Look here every week for activities to do with your children whilst we are closed due to Coronavirus.
I'm available to contact on dojo but I will not be online everyday so please don't be offended if I do not reply straight away.
Please send me some photos of your home learning and any activities that you do at home, I could put them on here to give people ideas!
Mrs Thornley
Monday – Year 3 Equivalent Fractions Activity Sheet
Activity Sheet Parts of Plant Pairs Cards
Activity Sheet Parts of a Plant Folding Leaflet
Wednesday – Equivalent fractions
Friday – Handwriting sheets – Just choose one
Friday -Activity Sheet Magic Adverbs
reading comprehension questions
Wednesday uplevelling sentences
The PowerPoints that I previously mentioned on my Dojo message are too big to load! I'll add the links here. Twinkl is a fantastic website and is offering parents free access whilst schools are closed. The free access code is PARENTSTWINKLHELPS  www.twinkl.co.uk/offer 
The parts of a plant Powerpoint is in lesson one here: https://www.twinkl.co.uk/resource/tp2-s-023-planit-science-year-3-plants-unit-pack
Equivalent fractions PowerPoint: https://www.twinkl.co.uk/resource/t2-m-409-year-3-equivalent-fractions-powerpoint-with-worksheets
Adverbs activity: https://www.twinkl.co.uk/resource/t2-e-41494-year-3-spag-warm-up-powerpoint-resource-pack then click on the adverbs one
Alternatively, you could find other resources here for free but you would have to set up an account:
Fractions: https://www.tes.com/teaching-resource/equivalent-fractions-for-year-3-6436982
Adverbs: https://www.tes.com/teaching-resource/adverbs-worksheet-challenge-year-3-11248805
Plants: https://www.tes.com/teaching-resource/plants-roots-and-shoots-year-3-11086085 (There are some nice activities on here if you 'root' through)
Enjoy week 1 – let me know how it goes!
Monday Extras – If 

your child is more confident and finds the maths easy today, have a go at some of these activities – I particularly like the fractions hopscotch for equivalent fractions! Can they create a hopscotch game with other fraction families? (Use an equivalent fractions wall if you need to)
Send me a photo on dojo and I'll put it on here 🙂
Look at some of the learning that has been happening at home:
Representing fractions                         Sorting adverbs                                     Joe Wicks PE session – I loved this!
Busy working hard 🙂                                                                                                                    Early birds @ 8am!
Fantastic fractions 🙂
Tuesday extras:
Children can follow these links to find out about plants today:
http://flash.topmarks.co.uk/3334
We learnt about plants together as a family on Sunday and made something like this –https://www.weheartteaching.com/blog/2016/04/parts-of-plant.html
( We made it more fun by using craft materials and a glue gun!)
Send me a photo of anything that you create today 🙂
Look at the learning from 3/4LT:
Hard at work                                        Joe Wick's PE                                  Planting seeds and creating a seed diary
TTRS                                                 Reading and spelling                     Planting seeds
           
Learning about plants
     
yoga 🙂
Wednesday Extras –
Expanded noun phrases – https://www.bbc.co.uk/bitesize/topics/zwwp8mn/articles/z3nfw6f
Fronted adverbials – https://www.youtube.com/watch?v=Lk-_LIc3dWA
Fronted adverbial mat:
t-l-4647–fronted-adverbials-ks2-word-mat-list-_ver_6
If you are looking for a different website to practise times tables, why not try: https://www.teachingtables.co.uk/
Wow! A bumper crop of photos from today:
Fractions                                       Outdoor learning 🙂
Planting seeds                            Fraction wall
A busy day in this houshold 🙂
Harry Potter Yoga                               fractions                                   up – levelling sentences
Working hard                             More fractions                                     Creating stepping stones
Planting seeds 🙂
Well done everyone keep it up!
Thursday extras –
Use this PowerPoint to look at what instructional texts are used for and how they are laid out.
https://www.twinkl.co.uk/resource/t-c-7829-writing-instructions-powerpoint
Here is something to record your recipe onto:
A fantastic array of recipes were cooked at home today, they all look delicious!
Chocolate cake – Find the Micheal Rosen poem about chocolate cake, it's hilarious!
Soup
Curry
Joe Wicks is still a favourite 🙂
Friday extras –
Have a listen to Micheal Rosen performing his poem, Chocolate Cake. (Not on the list but inspired by yesterday's baking!)
Have a go at this verbs and adverbs game:
http://www.scootle.edu.au/ec/viewing/L6187/index.html
Friday's learning:
Amazing adverbs                         Fantastic handwriting        Making soup 🙂
Enjoying the hard work          Cosmic yoga
Great first week everyone, keep it up 🙂
Home learning week 2
Please find the plan with links to the resources here:
As with last week I will be updating the website daily so do look out for new links and send me the photos of your progress.
word mat – use for Wednesday's writing
Thursday maths – watch online video
Friday fronted adverbials sheet
If you haven't managed to contact me over last week please let me know how you are getting on, I'm happy to help with any issues.
Have a great week 🙂
Monday photos – 
Tenths work                                                                         Mr Munroe 🙂                              Cosmic yoga
Busy learning about plants
Super work!
Tuesday extras –
Why not use some of these websites from evolve school visits
https://canalrivertrust.org.uk/explorers/learning-from-home
https://www.countrysideclassroom.org.uk/
https://www.livescience.com/coronavirus-kids-activities.html
https://www.youthsporttrust.org/60-second-physical-activity-challenges
https://www.scouts.org.uk/the-great-indoors
https://www.rgs.org/schools/teaching-resources/
https://www.forestryengland.uk/lesson-plans
easter – Reading comprehension
Rose's Parts of a plant collage                  Fantastic art                             Super handwriting 🙂
Wednesday extras –
https://www.twinkl.co.uk/resource/t-l-53062-spag-tastic-meet-dave-what-is-an-expanded-noun-phrase-video-english
Expanded noun phrases
https://www.twinkl.co.uk/resource/t2-e-3165-subordinating-conjunctions-ks2-what-is-a-subordinating-conjunction-powerpoint
Subordinating conjunctions – I SAW A WABUB
Use your fronted adverbials from Monday's learning.
https://www.youtube.com/watch?v=cBe3RYJRODk
Use this if you need help with TU X U
Thursday extras –
If toilet tube bird feeders do not 'float your boat', why not try making a toilet roll tube animal and creating a set of instructions/ blog about each step.
Here are some that you might try: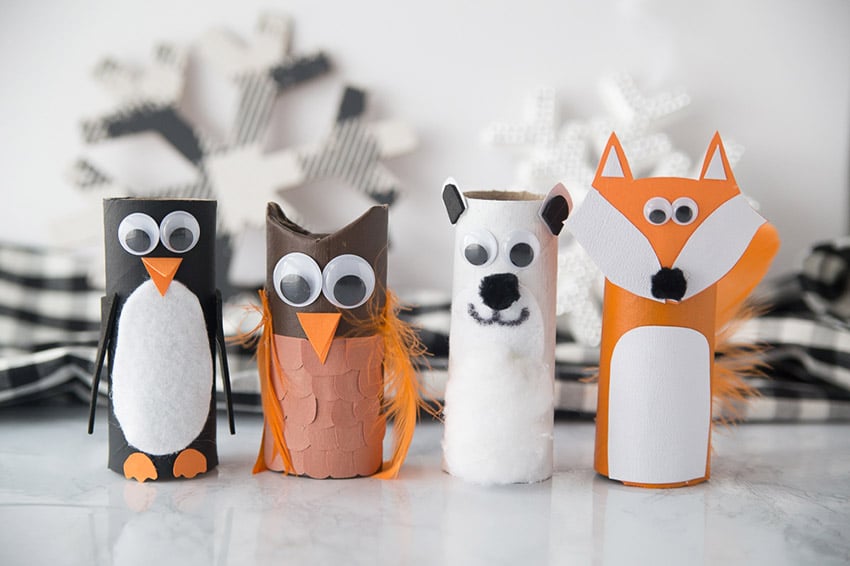 Google has many more examples 🙂
Children who are more confident in maths today and find it easy , – especially if they are in year 4 – may want to have a look at lessons 4 and 5 and talk through the challenge sheets.
For those of you who enjoyed Micheal Rosen's chocolate cake poem, have a look at his website for other great poems and stories:
https://www.youtube.com/channel/UC7D-mXO4kk-XWvH6lBXdrPw
Today I received my first vlog! Thank you, but it's too big to put on the website 🙁
Maths                                                                                                                          A toilet roll penguin
Instructions – how to make a penguin                                      Baking
A toilet roll bee                                                                more maths                              Creating a loo roll bird feeder
More fantastic bird feeders                                                                                                                          A family of characters 🙂
Recording a vlog
Fantastic work today 🙂